Old City Hall Subway Station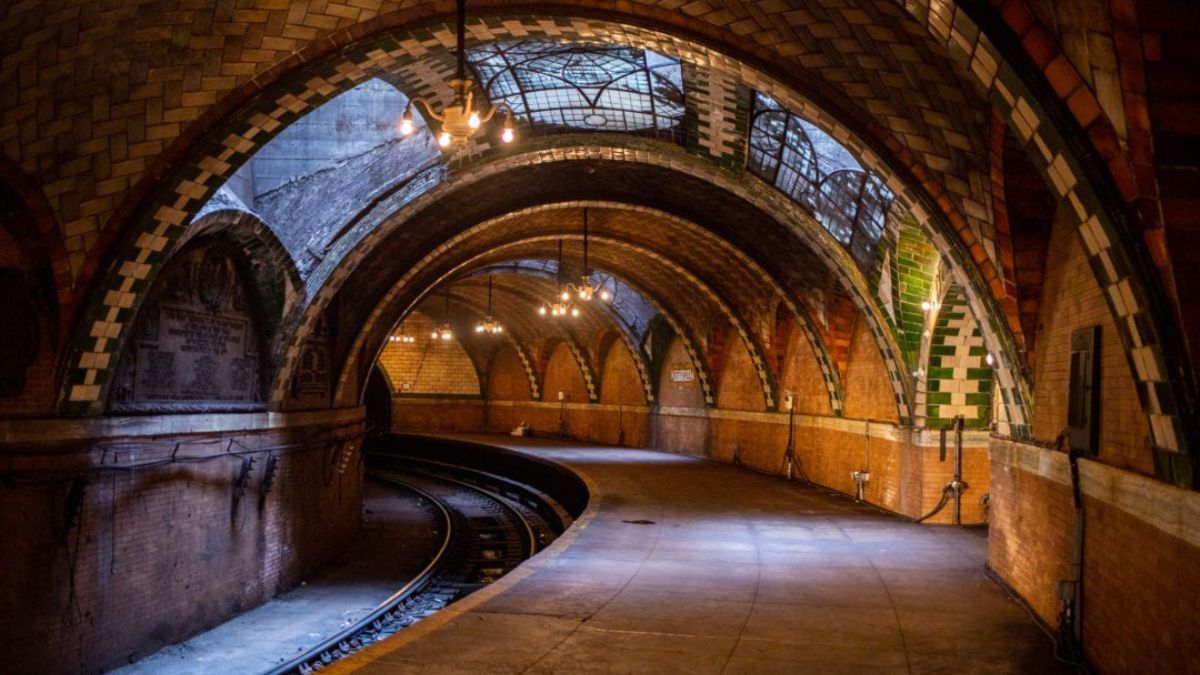 The prettiest subway station in New York has been abandoned for over 70 years! The very first station, it was designed as kind of an elegant, show-off flagship of a system which has become known for grittiness. Most New Yorkers as well as visitors would be surprised to know that there is a subway station that has chandeliers and beautiful decorative arts that would be almost unheard of in the stations commonly used today. It opened on October 27, 1904, dazzling travelers with its skylights, glass tiles, and brass chandeliers and was designed by Rafael Guastavino in the Romanesque Revival style.
What Led To Its Closing
Although gorgeous, the station proved to be impractical. It was built on a sharp curve which meant it could only accommodate fewer cars than most of the trains required (about five). Also, presumably due to heavy commuter traffic to and from Brooklyn, the nearby Brooklyn Bridge station became more widely utilized. Passenger service discontinued on December 31, 1945. Currently, the station is only used by six trains turning around to head back uptown and into the Bronx. When the trains go through, they are solely occupied by the conductor, generally speaking.
Visitor Access
It is rumored that if you have a nice conductor who allows you to stay on the southbound 6 train for the turn through City Hall, you can catch a glimpse of the station. Otherwise, entrance into the station is not so easy to come by. If you can get a sought-after spot on a tour conducted by Transit Museum staff, which get sold out almost as quickly as they are available, you'll be in for a rare treat!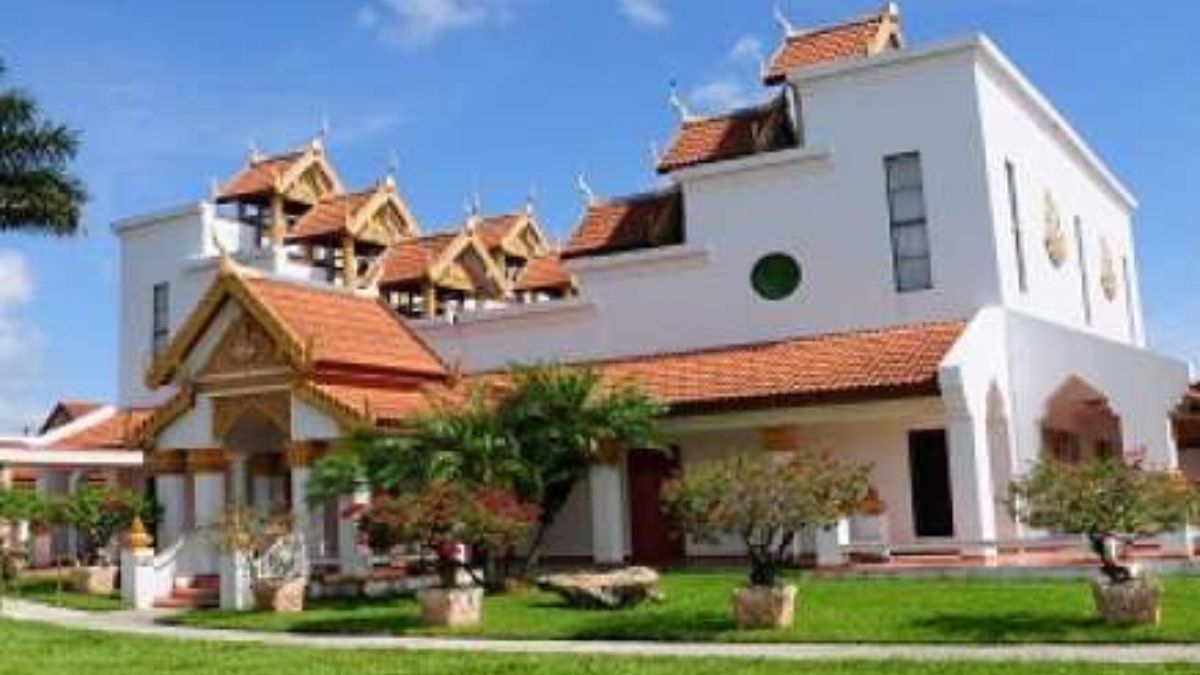 Wat Buddharangsi is a Theraveda Buddhist temple, in the Thai tradition, located in Homestead, just south of Miami. It was built in 1982 to house a congregation that has been around since 1979, and it continues to expand with the South Florida Thai-American community and with an increasing number of non-Thai visitors. Visitors from many backgrounds have described the area as a peaceful and beautiful oasis in the fast-paced Miami metro, a place to meditate or just appreciate the unique grounds. The temple welcomes anyone with an interest in Buddhism and also offers a variety of religious and non-religious events.
The centerpiece of the temple is a 5-ton, 23-foot tall Buddha statue. It's made mostly of brass but also contains copper, silver, and gold. Visitors can place a gold leaf on the Buddha's head as a prayer for wisdom, or on the heart as a prayer for love or good health. The statue is named "PHRABUDDHADHAMMACHINARAJ" and is based on a statue with the same name in Phitsanulok, Thailand. It was created for Miami's Thai Buddhist community in 1997 before the temple was built.
A Growing Community
The complex also includes modest apartments for about six monks who live there at a given time. Visitors can ask them for blessings, and they perform marriages and other religious ceremonies for the community.
It was designed by Nopporn Poochareon, a Thai-American general contractor and owner of Thai restaurants in Miami. Man of the materials, as well as some of the workers, were sourced from Thailand to keep the temple true to the Thai tradition.
Rockefeller Park & Greenhouse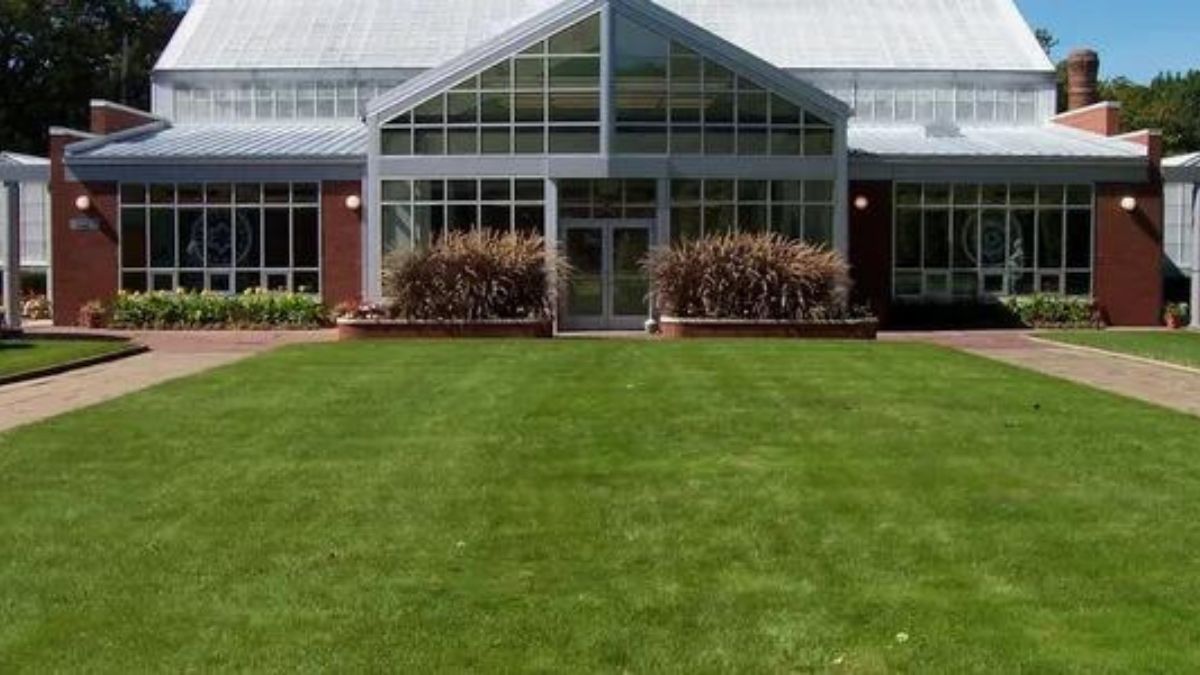 Rockefeller Park is the largest park entirely inside Cleveland's city limits. The park connects a string of parkland that extends from the suburb of Shaker Heights to the shore of Lake Erie. To celebrate Cleveland's Centennial in 1896, oil tycoon John D.Rockefeller and his wife, Laura Spelman Rockefeller, pledged to deed the city 270 acres of land and donate hundreds of thousands more for the park's beautification and upkeep—a total of $550 k in turn-of-the-century dollars! The announcement drew cheers from the Centennial celebration's crowd, and in gratitude, the park was named in their honor.
Rockefeller Park Greenhouse
The plans to build a greenhouse on a portion of the park began in 1902, and the first building opened in 1905. Initially, the purpose of the greenhouse was solely to grow plants that could be transferred to other parks and gardens to beautify the city. Over time, the greenhouse grew to be a botanical destination on its own.
Today Rockefeller Park Greenhouse is a small, four-acre botanical garden with a wonderful assortment of specialty plants, seasonal floral displays, and themed gardens. Are you looking to explore firsthand some beautiful botanical finds? Come indoors to see the greenhouse's cacti and orchids, an indoor water garden, a fern showhouse, and more.
In December, the gardens and greenhouse are converted into an elaborate holiday display, filled with poinsettias.
There are also six outdoor gardens. The Iris Garden is a delight in springtime. During the summer, the Latin American Garden displays succulents, flowering plants, and tropical fruits found in Central and South America. The Japanese Garden evokes a soothing, tranquil feeling through its materials, plants, and traditional Japanese design. The Mall is a manicured formal garden with statues that symbolize the four seasons, and a Peace Garden leads you through an old-fashioned gazebo to perennial, herb, and rose gardens. A highlight for all visitors, including the visually-impaired, is the Betty Ott Talking Garden. Here plants have been selected for their appeal to all the senses and are planted in raised beds that allow you to get up close to see, touch, and smell them. Descriptions are given in audio, and garden signage is both in English and Braille. As for the park, the outdoor space is filled with arching trees native to Ohio.
There is something in bloom at Rockefeller Greenhouse all year round. Admission is free, and it's open from 10 to 4 every day, even on holidays. Its small size makes it easy to explore, and it's often less crowded here than in some of the other parks, making it a hidden gem. Visitors enjoy escaping from cold, winter weather and getting a taste of the desert or tropics in the warm, indoor greenhouses.
More Points Of Interest
Points of interest at Rockefeller Park include the Cleveland Cultural Gardens, four architecturally historic stone bridges, and Doan Brook. The Cultural Gardens and the stone bridges are on the National Register of Historic Places. The park also offers a lagoon, picnic areas, tennis courts, playgrounds, and walks.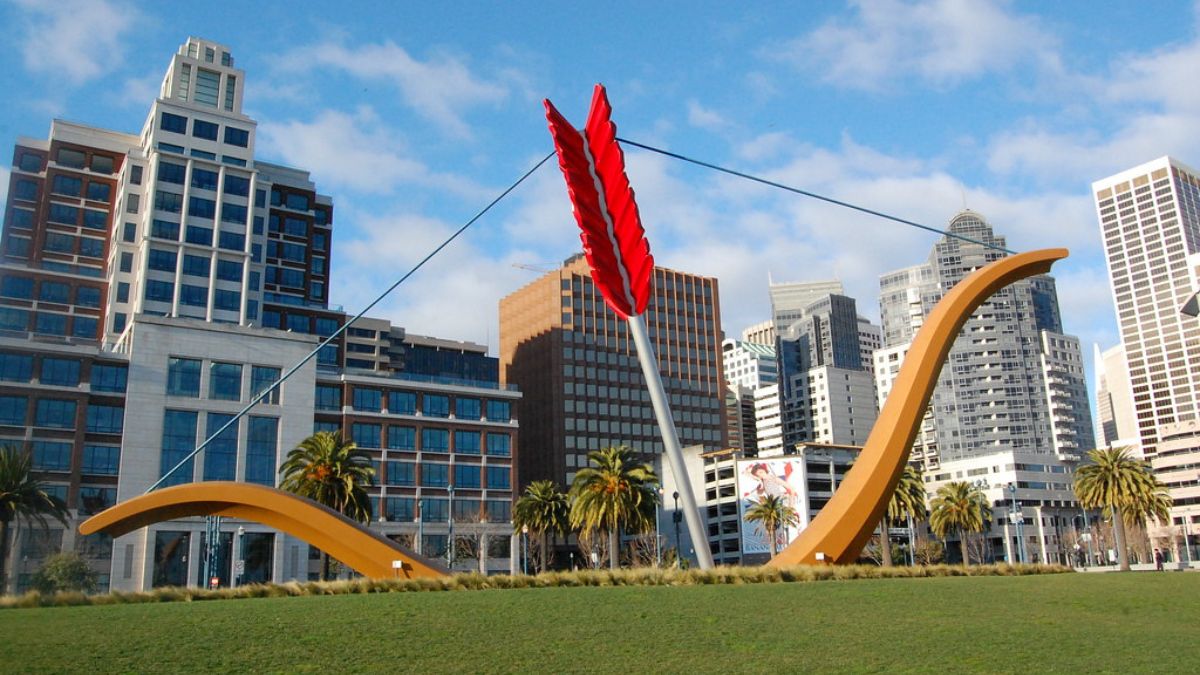 Who doesn't love love? In 2002, married artists Claes Oldenburg and Coosje van Bruggen built the Cupid's Span installation to honor romance. Located in Rincon Park along the Embracdero, the piece shows partial images of a bow and arrow lodged in the ground. The 60-foot sculpture is made of fiberglass and steel, making it a sturdy and long-standing piece of construction.
The Meaning
For Cupid's Span, it's essential to know why the work of art was created. Because San Fransisco is known as the home port of Eros, Oldenburg and Bruggen saw fit to create a monument honoring this space of love and creativity. The meaning relates to Cupid, the mythological god of desire, attraction, and affection. His counterpart is Eros, signifying that Cupid's Span unites all aspects of the myth into one giant artwork. There is also a mythological account of Eros shooting an arrow into the Earth to bring fertility. All in all, Cupid's Span is a mythological reimagining of ancient ideas and principals.
The Inspiration
Oldenberg and Bruggen also chose to make this piece because of its similarity to the Golden Gate Bridge. While the meaning behind the work of art is more transcendental, the physical component is meant to emulate and pay tribute to the city's famous bridge. Both works of steel and both suspended in their own way, Cupid's Span and the Golden Gate Bridge represent the golden ideals of the city and how those can manifest when people come together to create something amazing.